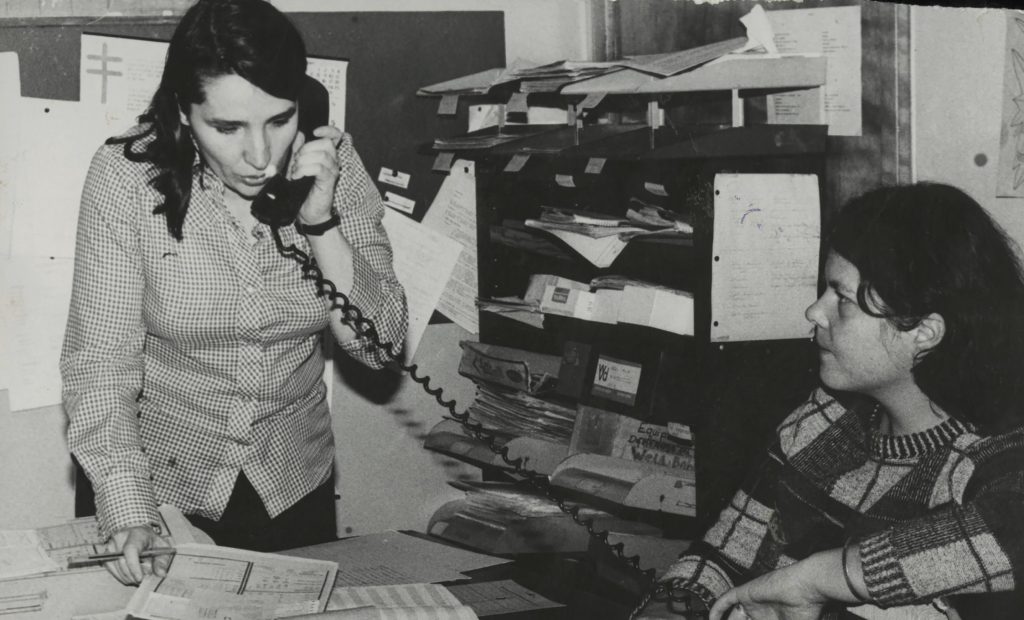 A fierce activist who was engaged on several fronts, Lorraine Guay passed away on June 17. We would like to acknowledge her immense contribution to the Point St. Charles Community Clinic. For fifteen years, from 1972 to 1987, she worked and invested an incredible amount of time and energy at the Clinic, first as a community organizer, then later as a nurse. She took part in several of the Clinic's initiatives, including an alternative mental health practice and the establishment of a community pharmacy. She pursued her involvement in the alternative mental health resources and the battle for free medication long after she had left the Clinic.
During the fifteen years following her departure from the Clinic, Lorraine remained very much involved in the struggle for the Clinic's autonomy and served a two-year term on the Board of Directors.
In her book, Qui sommes-nous pour être découragées? published in 2019, she mentions: "It was a fight against hospital centrism at all costs… and already a fight for participatory democracy… Still today, I feel the same deep feeling of belonging to this extraordinary experience".
Thank you Lorraine, we owe you so much!
We invite you to read Nancy Burrows' magnificent letter (co-signed with 44 other people), entitled Lorraine Guay, notre sœur de lutte, published in Le Devoir on June 28, 2022. (In French)