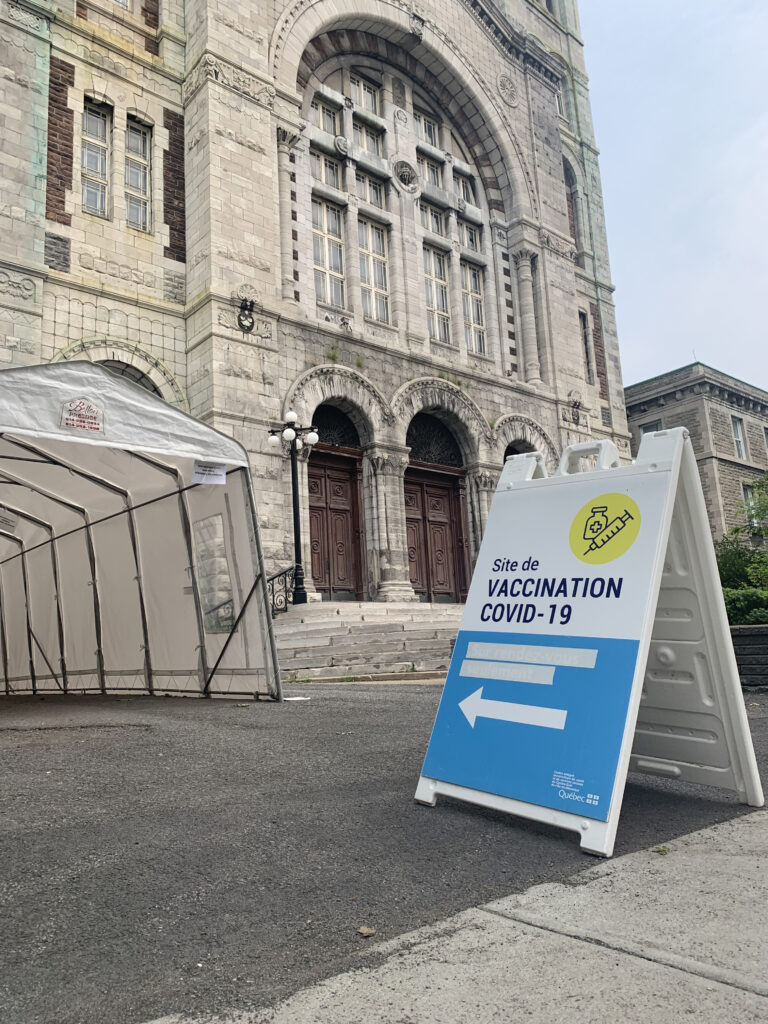 Vaccination IN THE BASEMENT OF THE ST-CHARLES CHURCH, 2115 Center street
This vaccination site is administrated by the CIUSSS-du-Centre-Sud-de-l'île-de-Montréal
Vaccine available: MODERNA (1st and 2nd dose) as well as AtraZenaca (2nd dose)
By appointment
WITHOUT APPOINTMENT
11:30 a.m. to 4:30 p.m. Monday, Tuesday Wednesday and Friday
10 a.m to 8 p.m. Thursday (NEW!)
10:30 a.m. to 3:30 p.m. on Saturday and Sunday
PLEASE NOTE:
Limited places for the walk-in.
The coupons for the walk-in are distributed from 10:20 a.m. The first walk-ins are at 11:30 am.
Distribution from 5:00 p.m. for a passage between 5:30 p.m. and 7:40 p.m. on Thursday (NEW!).
Even if all the coupons are distributed, it is possible that other people will be accepted punctually to fill the places of people who did not show up.
The minimum allowable interval between two doses of COVID-19 vaccine is four weeks or more.
Do not forget :
The COVID-19 vaccine is free.
You don't need to have a health insurance card to receive it, but bring it if you have one.
For more information about the COVID-19 vaccination, testing, statistics, resources and more:
Visit our page https://ccpsc.qc.ca/en/covid-19-en/