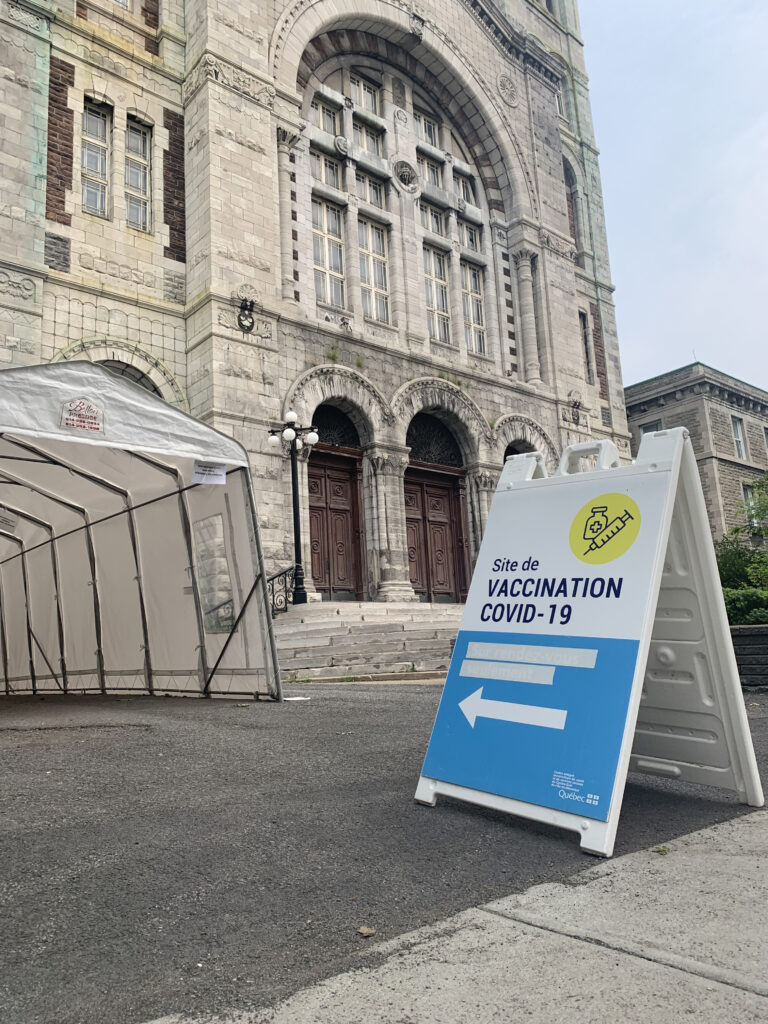 IN THE BASEMENT OF THE ST-CHARLES CHURCH, 2115 Center street
This site is administrated by the CIUSSS-du-Centre-Sud-de-l'île-de-Montréal
COVID-19 and flu VACCINATION
By appointment
WITHOUT APPOINTMENT
Tuesday, Thursday: 10 am-6pm
Saturday: 9 am-5pm
SCREENING
Monday, Wednesday and Friday: 10 a.m. to 6 p.m.
Sunday: 9 am-5pm
PLEASE NOTE:
The minimum allowable interval between two doses of COVID-19 vaccine is four weeks or more.
Vaccine available: MODERNA (1st and 2nd dose) as well as AtraZenaca (2nd dose)
Do not forget :
The COVID-19 vaccine is free.
You don't need to have a health insurance card to receive it, but bring it if you have one.
For more information about the COVID-19 vaccination, testing, statistics, resources and more:
Visit our page https://ccpsc.qc.ca/en/covid-19-en/