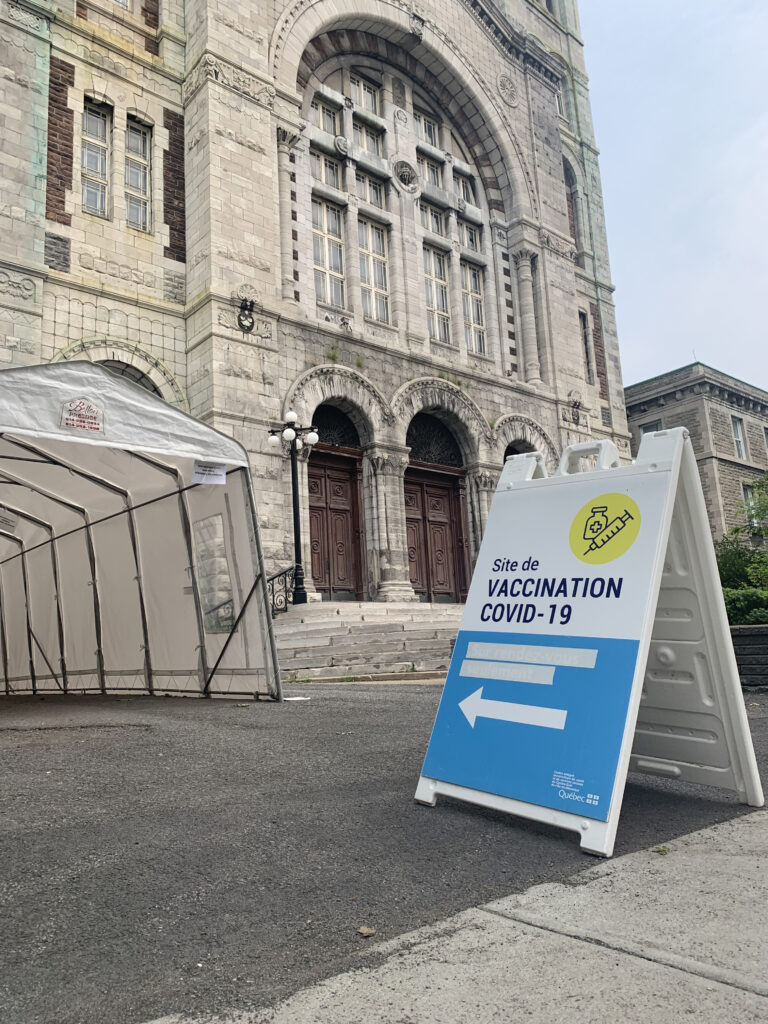 IN THE BASEMENT OF THE ST-CHARLES CHURCH, 2115 Center street
This site is administrated by the CIUSSS-du-Centre-Sud-de-l'île-de-Montréal
Important: change in the conditions for getting tested
Do not show up to a testing center if you are not in one of the groups below.
PCR tests performed at screening clinics are now reserved for certain priority groups:
Symptomatic individuals in the following groups: inpatients, emergency department patients, health care workers in contact with patients, staff, residents, essential care providers and visitors in hospitals, outpatients being considered for treatment for COVID-19, and people who are homeless or in residential distress;
people from Aboriginal communities and people working with Aboriginal communities;
certain individuals in the context of confirmed or suspected outbreaks in high-risk settings
Asymptomatic health care system users according to provincial guidelines or directives.
If you do not fit into the identified groups :
Individuals with symptoms consistent with COVID-19 will be able to turn to the rapid tests available at pharmacies. If these tests are not available, these individuals will be considered as having COVID-19 and will have to follow the isolation guidelines in effect.
More information: quebec.ca
SCREENING (THIS SERVICE END SUNDAY JANUARY 23)
Monday, Wednesday and Friday: 10 a.m. to 6 p.m.
Sunday: 9 am-5pm
COVID-19 VACCINATION
By appointment only
PLEASE NOTE:
Do not forget :
The COVID-19 vaccine is free.
You don't need to have a health insurance card to receive it, but bring it if you have one.
For more information about the COVID-19 vaccination, testing, statistics, resources and more:
Visit our page https://ccpsc.qc.ca/en/covid-19-en/