We've just learned that the intersection of Ash Avenue and Favard Street will be renovated this summer.
The work will start on Monday, May 29, and will last approximately two months. As a result, traffic in the area will be complicated, both by car and on foot, as the intersection of Ash and Favard will be completely inaccessible as of May 29.
The Clinic will be accessible via Favard Street, where part of the Clinic's fence will be removed to allow access through the front yard.
An access ramp for users with reduced mobility was installed today on Ash Street, as the Clinic's usual accessibility ramp will be inside the work zone and therefore inaccessible.
The bus stop for routes 57 and 71, normally located across the street from the Clinic, will be relocated to the corner of Favard and Bourgeoys, in front of Parc des Cheminots, as of May 29.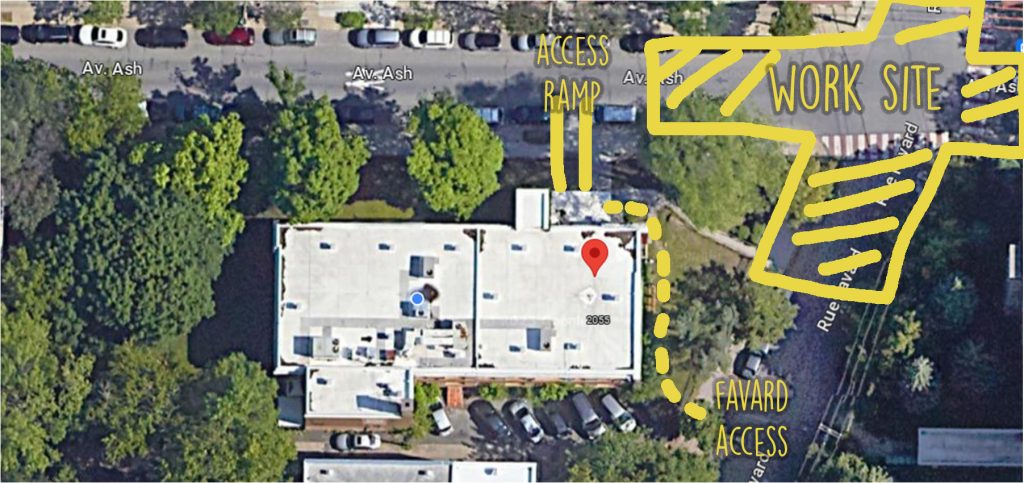 There will be three reserved parking spaces for Clinic users in the alley that runs between Fortune and Ash street, on the corner of Favard.
Ash Street between Wellington and Favard will be temporarily two-way, as will Favard Street between Fortune and Ash, to enable people travelling by car to get to the Clinic. For people with reduced mobility, we invite you to take the Ash entrance, which will only be accessible from Wellington Street.
Please plan your travel accordingly.
Please note that all this information will be updated on the Clinic's website and on our Facebook page as we receive new information.